Afinia L502 Colour Label Printer
Duo Ink colour Label Printer
Whether you need waterproof, durable labels or something eye-catching for the retail shelf, the L502 is our most versatile printer ever.
Mid-level production and industrial build quality. Medium initial cost and ink cost per label. Great for durable applications (BS5069 certified), gaining in-house production flexibility, and reducing long term labeling costs.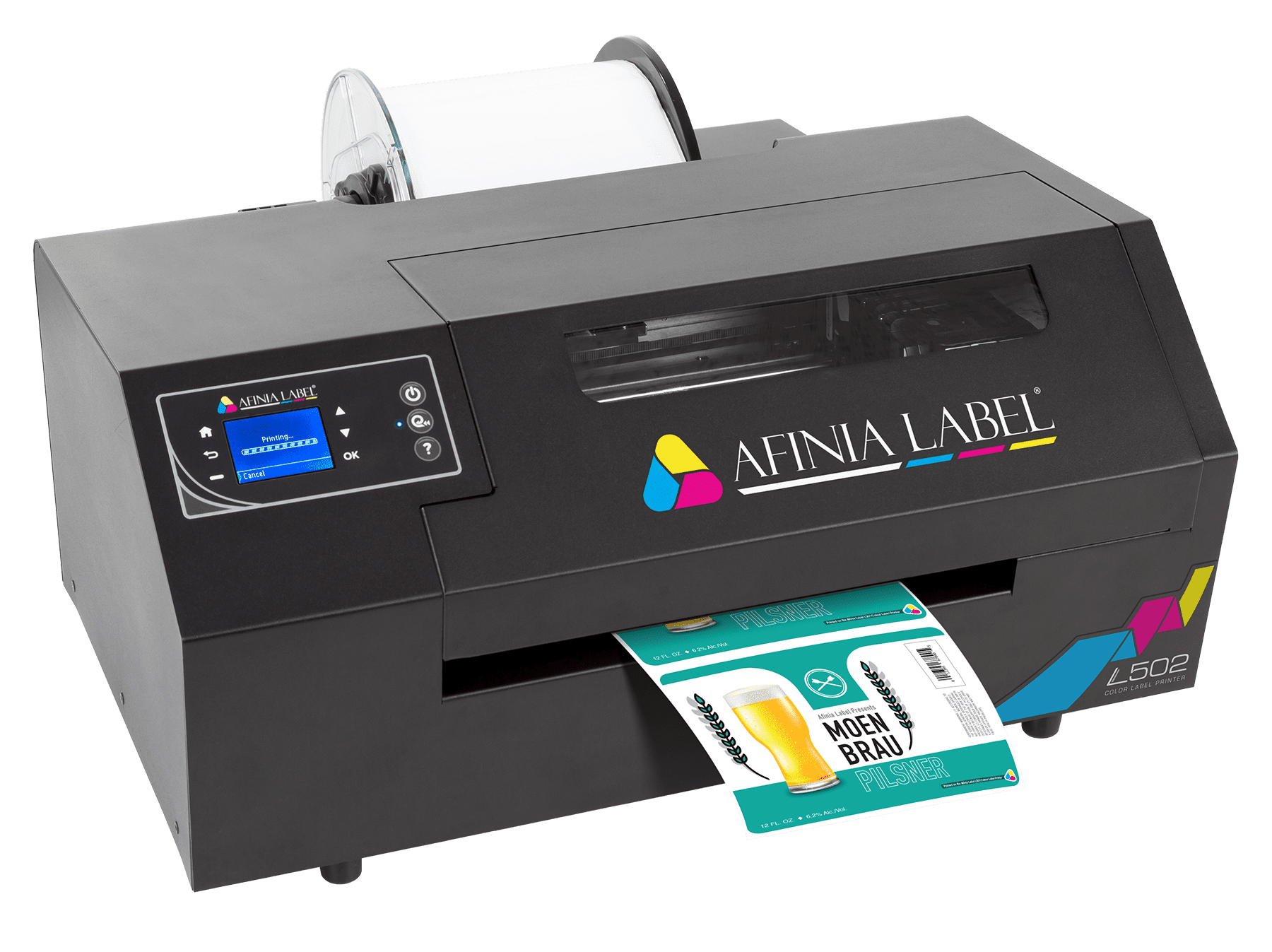 BS5609 Certified
The L502 has been tested and certified to produce BS 5609-compliant and GHS (Globally Harmonized System) labels, which helps keep chemical manufacturers in compliance with packaging and transportation requirements. This testing evaluates the permanence of the print through abrasion and submersion in salt water for a period of 90 days.
Duo Ink Technology
Not only is the L502 one of the most versatile label printers on the market, it offers great value for small to mid-sized label applications. Separate CMYK ink cartridges contribute to a lower cost per label, since only colors that are empty need to be replaced.
Convenient
The heavy-duty construction of the L502 color label printer includes an all-steel industrial cover, with a window for print bed visibility and status monitoring. It also includes improved sensors which allow for greater compatibility with specialty media, such as reflective metallic material. In addition to the standard roll-fed model, the L502 is also available in a fanfold-compatible version (F502) with the same build quality and feature set.
Features
Take a closer Look
With DuraPrime™ Duo Ink Technology
Making your own labels just got easier
Whether you need waterproof, durable labels or something eye-catching for the retail shelf, the L502 is our most versatile printer ever. Pigment and dye inks each have their own advantages. Get the best of both worlds with the L502.
All-steel industrial design, improved toolbox functionality, 2x faster printing*, and durable pigment inks make the L502 extremely rugged and versatile.
*As compared to the original L501 Color Label Printer
Industrial build quality
Dual-ink capability (dye & pigment)
Separate CMYK inks for economy
BS5609-certified pigment inks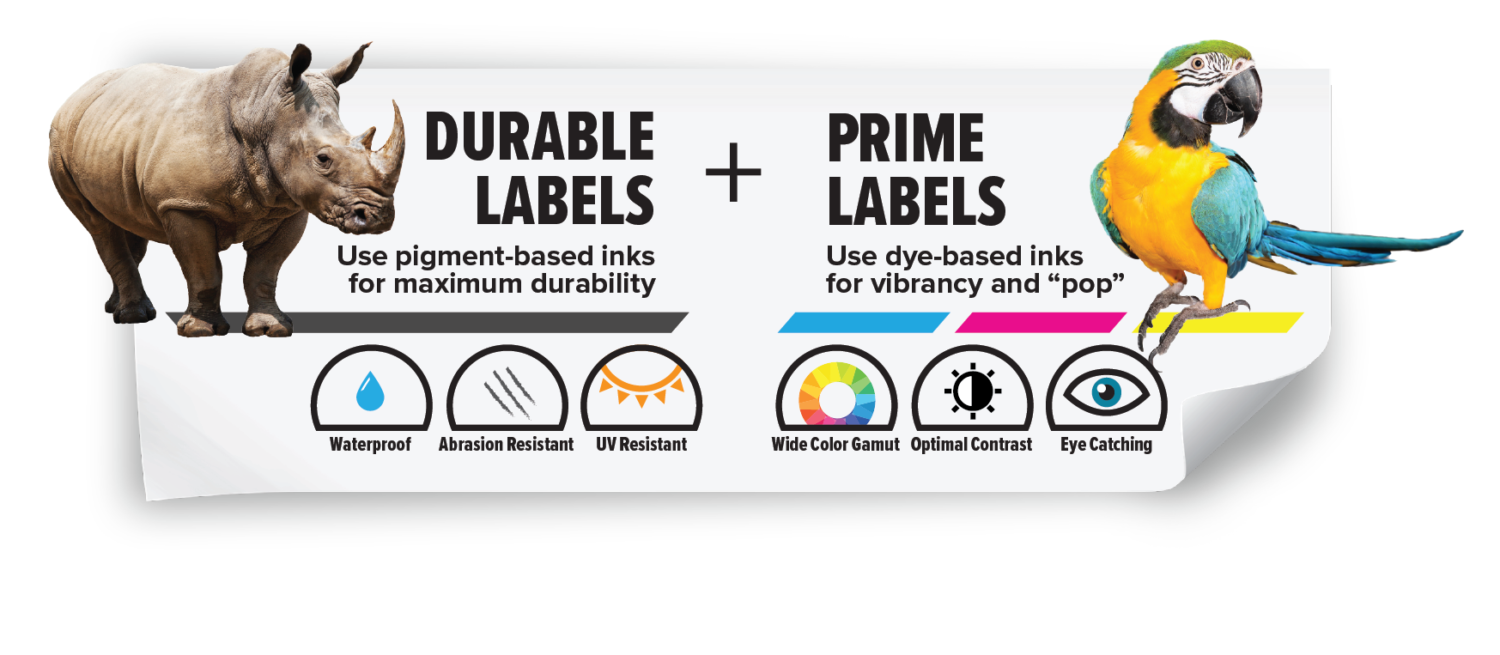 Effortless
Print vibrant and colorful prime labels with dye-based inks
Pigment Inks
Use pigment inks for exceptional water, abrasion, and UV resistance
Economical
Eliminate issues and minimize costs of outsourced and sheet-fed labels
Flexibility
Flexibility to change label designs and content on the fly
Waste control
Minimize waste by printing only the labels you need, on demand
✓ FREE Installation
✓ FREE Training
✓ FREE Telephone Support
✓ FREE Print Demonstrations
✓ FREE Wet Proofs
Book in for a Demo 
Customer satisfaction is important to us, thats why we always welcome the opportunity to show our customers what our machines can do for you.  A demostration allows us to make sure you ahve the right machine for your application.  Come and see what the range of inkjet machines can do for you.
Dukinfield, Manchester
Monday-Thursday : 8.30am - 5pm
Friday : 8.30am - 3.45pm
If you would like to come and have a look round and discuss your self adhesive needs