Make your own Labels with the…
Afinia L801 Digital
Colour Label Printer
Professional Print Quality at High Speeds
The L801 is a Memjet-powered industrial Inkjet Printer that is ideal for short to medium-range print runs for prime and secondary labelling applications.
The L801's combination of print quality, speed, and ink cost are tough to beat.
Would you like to see what your label will look like on this Label Printer? Upload your artwork here and we will send a sample out to you.
Memjet Waterfall Technology
The L801 Industrial Color Label Printer is a digital label printer that uses Memjet technology, allowing you to print high-impact, full-color output at up to 60 ft/min (18 m/min). Memjet's stationary "waterfall" printhead technology allows paper to move quickly through the printer, while maintaining excellent print resolution.
High quality & resolution
Using the L801 industrial color label printer, you can print at up to 1600 x 1600 dpi for vivid, eye-catching labels. By using CMYKK (two black ink cartridges), the L801 offers exceptional color and rich blacks, giving you the ability to print with better contrast.
Afinia Label Memjet label printers allow you to save on consumables. The L801 holds 1.25 liters of ink to support large runs, and offers an industry-leading low ink cost. You can visit our online ink cost calculator to determine the estimated cost of your labels based on label size and percent ink coverage, or see how the L801 has a great return on investment.
Add a Rewinder
The Afinia L801's optional motorized core rewinder is a robust, reliable addition to your L801 Label Printer. It allows the user to rewind printed labels at full speed straight from the printer. If you're looking to put your printed labels onto an automated bottling system or automated labeller then a re-winder is a must.
It handles labels up to 216mm wide and can re-wind rolls having an outside diameter up to 203mm. Rolls are re-wound onto a 76mm core . You can choose the direction of rotation (clockwise or counter clockwise). This allows the rewinding of labels both face in and face out.
Thanks to its revolutionary design and solidly manufactured quality, the Afinia L-801 re-winder is perfect for high usage and heavy duty jobs. Roll weight will never be a problem again! The motor is located inside the core holder. Once the job is complete, removing the core holder and the completed roll is quick and easy.
Check out the L801 Plus -  with Watershield™ Water-Resistant Inks
Watershield water resistant color dye based inkjet inks from Afinia Label
Ask about the L801 Plus for increased water resistance
The Plus model offers increased water and moisture resistance.
Watershield-printed labels are significantly more resistant to the effects of prolonged moisture exposure than conventional dye-based inkjet labels. This makes the L801 Plus perfect for applications such as chilled beverages, foods, chemical or pharmaceutical products.
This new technology also produces more neutral grays and uses more responsibly-sourced inks.
Machine Specifications
Printer

Print method:
Memjet Waterfall Printhead Technology® 11 Integrated Circuit (IC) Chips – 70,400 nozzles (6,400 per IC Chip)
Inks:
Dye-based, 250mL CMYKK cartridges (1.25L total) — Watershield water-resistant formula available
Print resolution:
1600×1600 dpi or 1600×800 dpi
Print speed:
6″–12″ per second (152mm-305mm)
Print width:
8.5″ (216mm)

Media

Media types:
Compatible with a range of paper, polyester, polypropylene, and vinyl label stocks
Media width:
2″–8.5″ (50.8mm–216mm)
Media length:
2″–40″ (50.8mm–1016mm)
Thickness:
Minimum 0.005″ (0.13mm) Maximum 0.01″ (0.3mm, including liner)
Maximum roll diameter:
8″ (203.2mm)
Core diameter:
Requires 3″ (76.2mm) cardboard core
Media sensors:
Gap, continuous, black mark
Die-cut label gap:
Minimum 0.125″ (3.0mm) Maximum 0.3″ (8.0mm)
Black mark:
3mm wide, 25.4mm long, Left side position

General

Cutter/sheeter:
Powered
Interfaces:
USB 2.0, TCP/IP (Manual IP configuration or DHCP), GPIO available for external device control
Operating system:
Windows 7+ (32 and 64 bit)
Barcode font:
1D Barcode at least Grade B (Code39) with 10mils bar width
Two-dimensional code printing:
2D Barcode at least Grade B (PDF417) with 10mils cell size
Operating temperature:
15°–35°C (59°–95°F) at RH 20–80%
Storage temperature:
-5°–50°C (23°–113°F) at RH up to 85%, non-condensing at 65°
Dimensions – printer only:
18.9″ (480mm) W, 19″ (485mm) D, 21.1″ (535mm) H
Weight:
83 lbs. (37.6kg)
Rated voltage:
AC 110V – 220V
Rated frequency:
50–60Hz
Agency Certifications
CE, FCC, CCC
Warranty:
One year

Rewinder

Outside diameter

Width of stock

Core size

Speed

Up to 203mm or 8″

Up to 216mm or 8.5"

76mm or 3"

Up to 27 RPM – Works at both 6 or 12ips
Whats in the Box?
Printer unit
Ink cartridges set (CMYKK)
AC cord
Quick setup sheet
Utilities/manuals CD
Important
Important
Important: This product is not eligible for return once the manufacturer's original packaging has been opened, thus making it important that you review our return policy prior to purchasing. We recommend that all prospective buyers request free printed sample labels to ensure that the print quality of the labels printed by this printer meets their expectations. Products are still fully covered under the manufacturer's warranty should there be an issue with the product itself.
WARRANTY: After the initial 12 months warranty period on a new machine has expired, all required parts will be chargeable. Any non-consumable parts required during the first 12 months of purchase will be covered by the manufacturer's warranty.
30 YEARS EXPERIENCE
We know everything there is to know about Adhesive Material & Label Printing Machinery!
NEXT DAY DELIVERY
We offer next day delivery on machines and consumables when ordered before 12pm
FINANCE CALCULATOR
Label Printer equipment leasing and finance – spread out the payment of your equipment.
BUY FROM US AND GET
✓ FREE Training
✓ FREE Telephone Support
✓ FREE Print Demonstrations
✓ FREE Wet Proofs
ARE YOU LOOKING FOR LABELS FOR YOUR LABEL PRINTER?
 Magnum stock a selection of standard size rolls of labels for your Label Printer on NEXT DAY DELIVERY. We realise 'standard' is not always what you need so our label team can produce any size, shape and quantity of Labels for your Label Printer – Get in touch 
Affordable
The Afinia L801 colour label printer is an affordable industrial colour print solution for anyone with short-to- medium colour label print requirements.
Convenient
lntegrated un-winder for roll-in or roll-out operation, and an automatic cutter as standard for added speed and accuracy in your print runs.
Ink Technology
Large ink capacity (1.25 litres) of CMYK inks for richly coloured, beautifully contrasted labels that are economical to print thanks to Afinia's industry-leading ink pricing strategy.
Reliable
Print at an impressive 304mm per second thanks to this model's use of Memjet stationary waterfall printhead technology, which moves paper quickly through the printer whilst safeguarding print quality.
User Friendly
This is a user-friendly model to set up, operate and maintain – its backlit LCD control panel is intuitive to use.
Memjet Technology
This model has excellent print resolution and uses Afinia's excellent Memjet technology in the printhead, which moves your media quickly through the machine without diminishing print quality.
Features
Take a closer Look
Professional Print Quality at High Speeds
The L801's combination of print quality, speed, and ink cost is tough to beat
The L801 is a Memjet-powered industrial inkjet printer that is ideal for short- to medium-range print runs for prime and secondary labeling applications. It prints on continuous or die-cut stock from 2 to 8.5 inches in width, in full color, and at speeds of up to 60 feet per minute. Super-fine resolution makes for crisp text and barcodes, even at very small sizes. This detail, combined with vivid colors and rich blacks, makes labels look sharp and vibrant. The L801 is also compatible with a wide range of paper, polyester, polypropylene, and vinyl label stocks.
The L801 label printer is the top selling machine for Afinia Label and Magnum. The machine is very veristile and robust and has been out into the most demanding environments.  This machine is cost effective, simple to use and the front runner in the short run digital market.
Take a look at the L801 PLUS model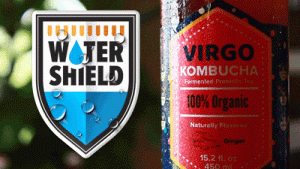 Effortless
Under 10 seconds warm start time to first label
Print Mode
Three print modes – Roll to Roll, Roll to Cut, Print and Hold (non-peel)
Integration
Integrated un-winder for roll-in or roll-out operation with dust free enclosure
Cutter
Built-in automatic cutter
Easy to Use
LED for printer warnings and readiness indicator
✓ FREE Installation
✓ FREE Training
✓ FREE Telephone Support
✓ FREE Print Demonstrations
✓ FREE Wet Proofs
Book in for a Demo
Customer satisfaction is important to us, that's why we always welcome the opportunity to show our customers what our machines can do for you.
Demonstrations ensure we are matching you to the most suitable machine fit for the purpose of your business requirement. 
Come and see what the range of inkjet machines can do for you.
Dukinfield, Manchester
Monday-Thursday : 8.30am - 5pm
Friday : 8.30am - 3.45pm
If you would like to come and have a look round and discuss your self adhesive needs