DLF-220 Series Digital Label Finishers
Cut any shape digitally, without the use of dies
Our Digital Label Finishers are all-in-one systems that unwind, laminate, digitally plotter-cut, remove waste, slit, and rewind labels to complete rolls—oering you everything you need to cut and finish short runs from your digital color label printers.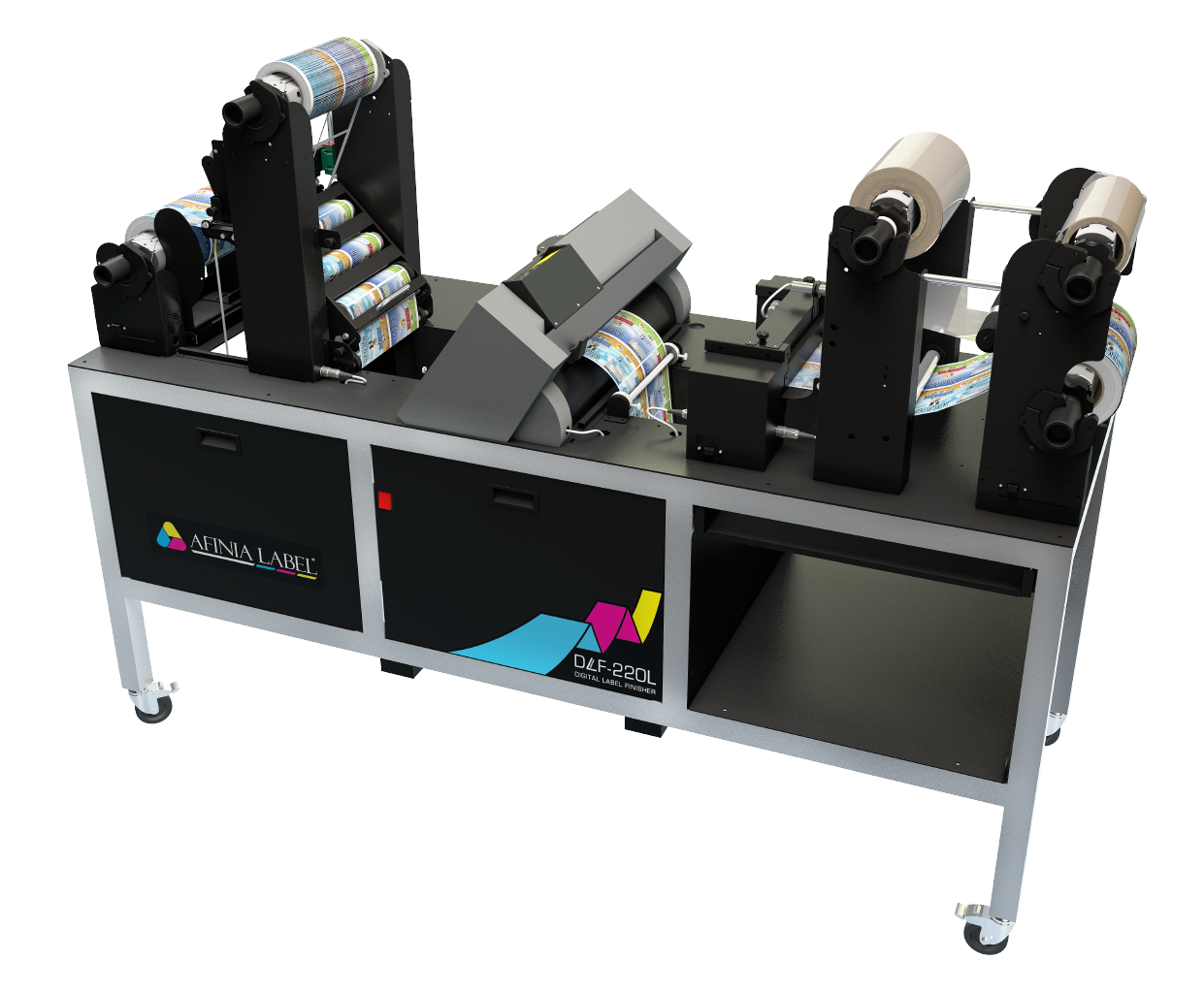 Cut Any Shape
Accurately cut any shape up to 381mm in length on demand
Save Time
Eliminate unnecessary waiting times and stock holding, take control of your label production.
All in one
Unwinds, laminates ,knife cuts, removes waste, slits, and finally rewinds in one simple process.
Features
Take a closer Look
With no need for dies, any shape can be cut via a plotter knife that is digitally controlled by a design file. That means standard or custom-shaped label jobs can be turned around quickly and easily, with professional results.
Operation can performed with a printer inline, or from a pre-printed roll.
No dies needed, Cut any shape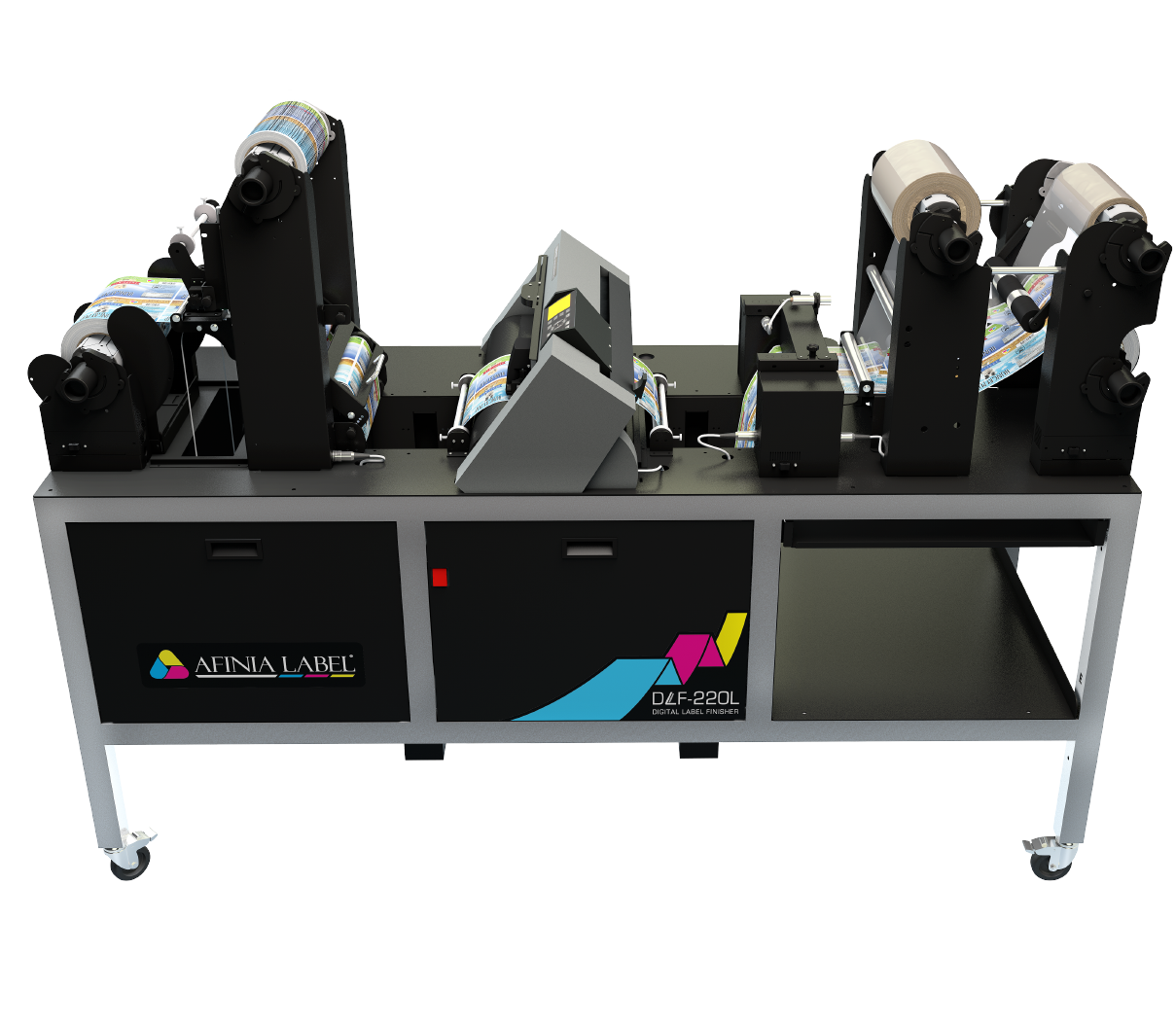 Rewinding to Finishing Rolls
Rewind your rolls to your desired lengths and width – simple and easy to use
Slitting
Set your knives to achieve your desired widths.
Waste Matrix Removal
Quickly and easily remove the waste around your label to produce perfect looking labels.
Knife Cutting
Using the tangental drag knife you can produce any shape and produce bespoke labels in short volumes.  
Laminating
Add durability to your labels using laminate. The simple and easy system ensures the maximum life for your labels.
Book in for a Demo
Customer satisfaction is important to us, that's why we always welcome the opportunity to show our customers what our machines can do for you.
Demonstrations ensure we are matching you to the most suitable machine fit for the purpose of your business requirement. 
Come and see what the range of inkjet machines can do for you.
1234 Divi St. #1000, San Francisco, CA
Mauris blandit aliquet elit, eget tincidunt nibh pulvinar a. Vestibulum ante ipsum p