Make your own Labels with…
Afinia L801 PLUS Digital
Colour Label Printer
L801 Plus with Watershield™ Water-Resistant Inks
The Plus model offers increased water and moisture resistance.
Watershield-printed labels are significantly more resistant to the effects of prolonged moisture exposure than conventional dye-based inkjet labels. This makes the L801 Plus perfect for applications such as chilled beverages, foods, chemical or pharmaceutical products.
NEXT DAY DELIVERY AVAILABLE
Specifications
Printing Method: Digital 5 LED Full-Color Electrophotographic Printing Method
Media Format: Roll
Media Type: Plain Paper, Film, Plain Paper Label, Glossy paper label, Film Label, Synthetic Paper label
Media Width: 29.64 – 130.0 mm
Media Thickness: 0.076 – 0.25 mm
Label Length: 12.7 – 1,320.8 mm
Label Width: 25.4 – 125.76 mm
Media Detection: Gap, Black Mark (printed on back of liner), Continuous
Roll Out Diameter: Max. 203.2 mm (8″)
Core Inner Diameter: 76.2 mm (3″)
Roll Wind Direction: Face-Out, Face-In
Print Width: Max. 125.76mm
Minimum Print Margin: Top:2.12mm
Bottom:2.12mm
Right:2.12mm
Left:2.12mm
Cuttable Media Length: Min. 101.6 mm
Print Resolution: 1200 x 1200 dpi
600 x 600 dpi
Print Speed: Max. 152.4 mm/s (6ips)
Interface: 1000BASE-T/100BASE-TX/10BASE-T, USB 2.0 (High Speed)
Protocol: TCP/IP
Printer Language: PCL 5c Emulation, PCL 6 (XL) Emulation, Adobe PostScript 3
Supported OS: Windows 10, Windows 10 x64, Windows 8.1, Windows 8.1 x64, Windows 8, Windows 8 x64,
Windows 7, Windows 7 x64, Windows Server 2016, Windows Server 2012 R2, Windows Server 2012,
Windows Server 2008 R2, Windows Server 2008, Windows Server 2008 x64
Processor: ARM CPU 1.2 GHz
Memory (Std./Max.): 2048 MB/2048 MB
Hard Disk Drive: 250 GB
Font: Adobe PostScript 136 Fonts, PCL Emulation 81 Scalable Fonts, 4 Bitmap Fonts
Media Sensors: Position Adjustable Transmission Gap Sensor
Position Adjustable Reflective Black Mark (printed on back of liner) Sensor
Auto Cutter: Rotary Blade Full Cut
Dimensions (WxDxH): 1,040 x 477 x 441 mm
Weight: Roll
Operating Environment: Operating: 10 – 30 °C, 20 – 70% RH
Storage: 0 – 43 °C, 10 – 90% RH
No Condensation
Power Consumption: Operating: Max. 1,200W/Ave. 740W
Idle: 27W
Power Save: <25.0W
What's in the Box
Afinia LT5C Label Printer
Powered Unwinder
Power Cable
One Set of LT5C CMYK+W Toner Cartridges
One LT5C Cyan Toner Cartridge
One LT5C Magenta Toner Cartridge
One LT5C Yellow Toner Cartridge
One LT5C Black Toner Cartridge
One LT5C White Toner Cartridge
Downloadable Guides & Manuals from Afinia
Important
Important: This product is not eligible for return once the manufacturer's original packaging has been opened, thus making it important that you review our return policy prior to purchasing. We recommend that all prospective buyers request free printed sample labels to ensure that the print quality of the labels printed by this printer meets their expectations. Products are still fully covered under the manufacturer's warranty should there be an issue with the product itself.
WARRANTY: After the initial 12 months warranty period on a new machine has expired, all required parts will be chargeable. Any non-consumable parts required during the first 12 months of purchase will be covered by the manufacturer's warranty.
30 YEARS EXPERIENCE
We know everything there is to know about Adhesive Material & Label Printing Machinery!
NEXT DAY DELIVERY
We offer next day delivery on machines and consumables when ordered before 12pm 
FINANCE CALCULATOR
Label Printer equipment leasing and finance – spread out the payment of your equipment.
BUY FROM US AND GET
✓ FREE Training
✓ FREE Telephone Support
✓ FREE Print Demonstrations
✓ FREE Wet Proofs
ARE YOU LOOKING FOR LABELS FOR YOUR LABEL PRINTER?
 Magnum stock a selection of standard size rolls of labels for your Label Printer on NEXT DAY DELIVERY. We realise 'standard' is not always what you need so our label team can produce any size, shape and quantity of Labels for your Label Printer – Get in touch 
Not sure the L801 is the right printer for you? No problem, we have more to choose from…
Afinia L901 Plus Label Printer
£8000
Powerful in both roll-to-roll and in-line applications, Integrates directly with label finishers, applicators, dispensers and more. The Industrial Colour Label Printer.
Afinia L801 PLUS Label Printer
£6500
L801 Plus with Watershield™ Water-Resistant Inks – The Plus model offers increased water and moisture resistance.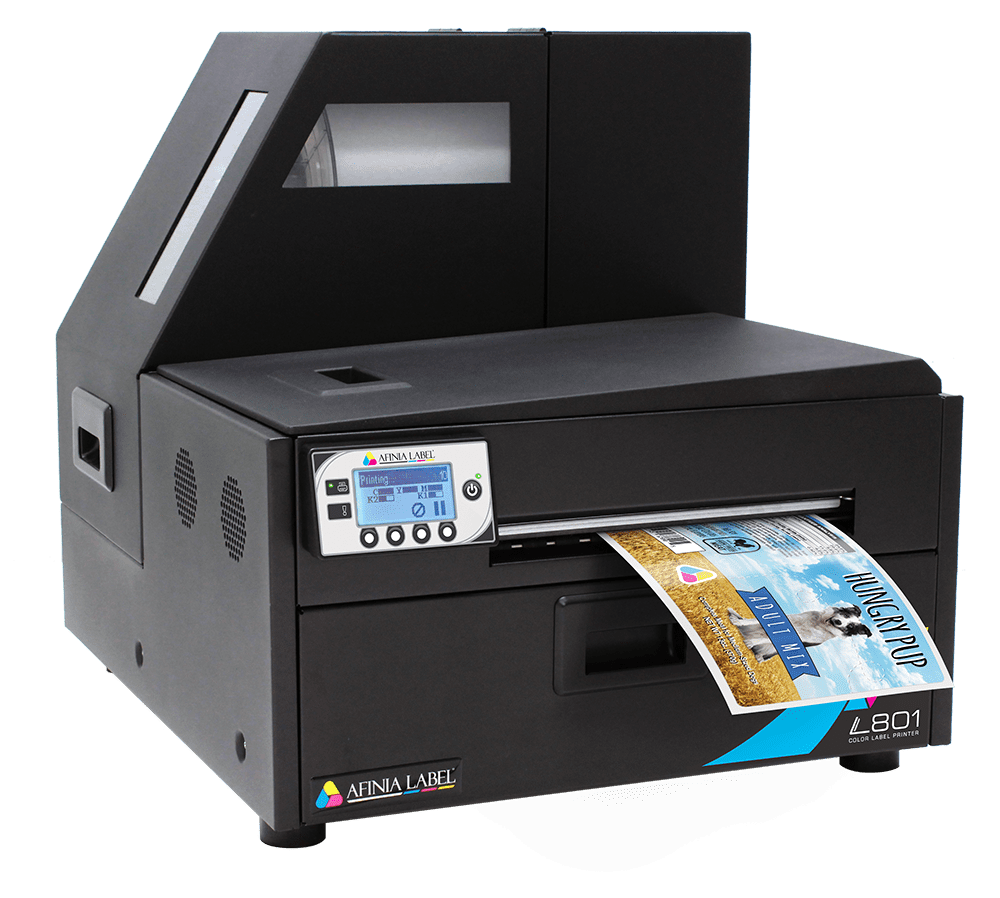 Afinia L801 Label Printer
£5995
The L801 is a Memjet-powered industrial Inkjet Printer that is ideal for short to medium-range print runs for prime and secondary labelling applications.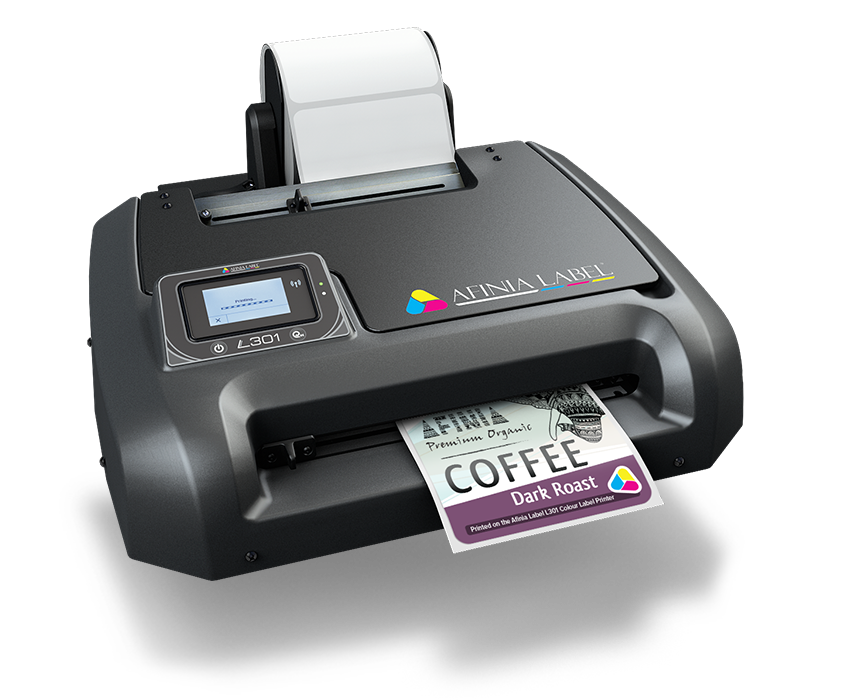 Afinia L301 Label Printer
was £1106 now £975.00
Flexibility for growing brands, increased saving, vivid beautiful labels, ideal for small businesses, professional looking labels on demand.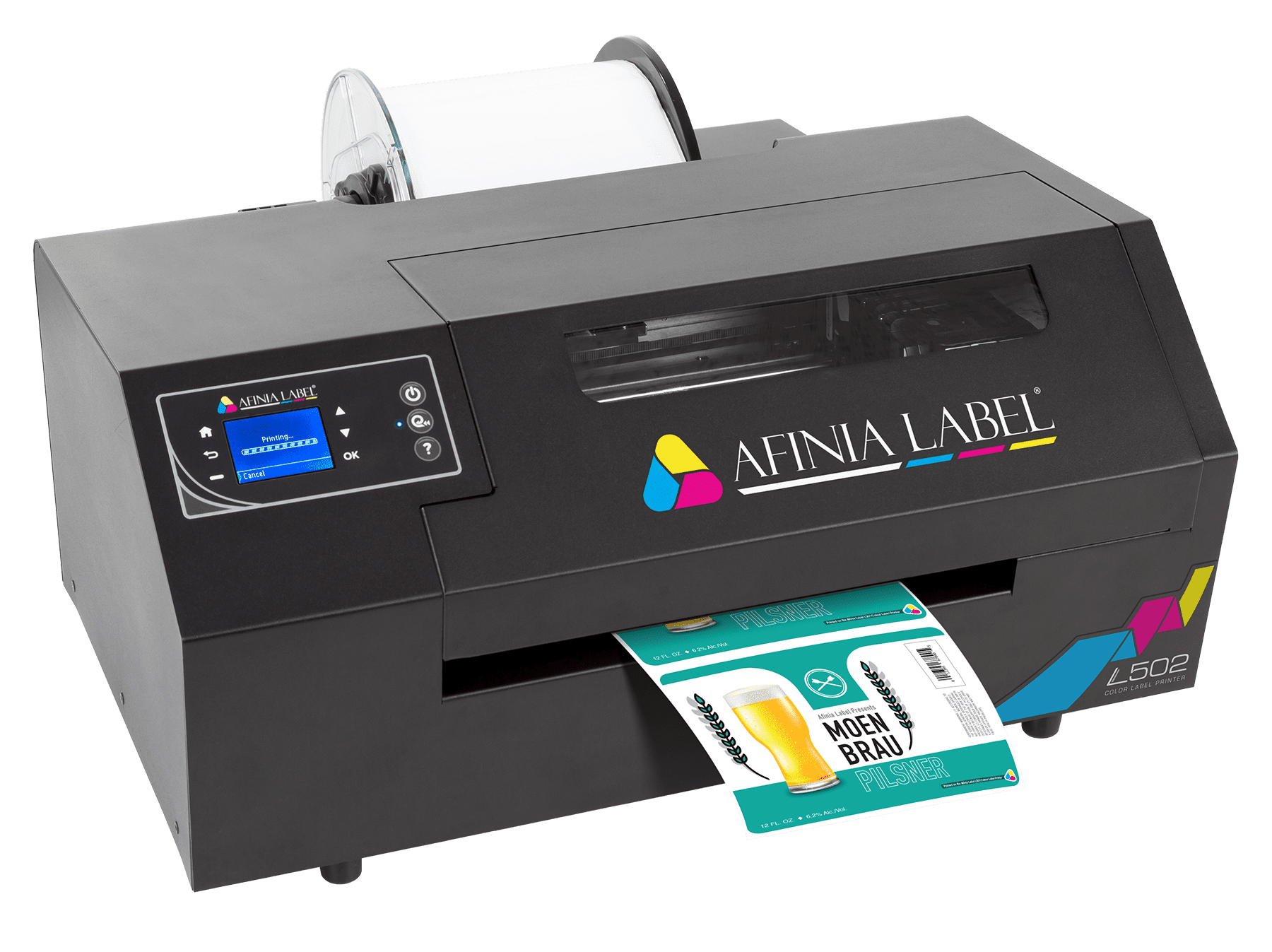 Afinia L502 Label Printer
£2095
Whether you need waterproof, durable labels or something eye-catching for the retail shelf, the L502 is our most versatile printer ever.
Upload artwork for sample
Customer satisfaction is important to us, thats why we offer samples of your artwork printed on your choice of Label Printer. Dont worry if you dont have your label designed yet – we can help with that to, we have our own in house designer that would be delighted to create your next amazing product label.
Buy the L801 PLUS and get…
Minimise Costs
Cost per label should be as important as printer cost when investing in a label printer. These ongoing costs are minimized by the L801's industry-leading ink cost, which can be easily calculated using the included software. It holds 1.25 liters of ink to support large runs, and has easy-access doors for fast and simple media and ink replacement. An optional powered rewinder makes printing to finished rolls simple. 
Memjet Technology
The L801 Industrial Color Label Printer is a digital label printer that uses Memjet technology, allowing you to print high-impact, full-color output at up to 60 ft/min (18 m/min). Memjet's stationary "waterfall" printhead technology allows paper to move quickly through the printer, while maintaining excellent print resolution.
Low cost of ownership
Afinia Label Memjet label printers allow you to save on consumables. The L801 holds 1.25 liters of ink to support large runs, and offers an industry-leading low ink cost. You can visit our online ink cost calculator to determine the estimated cost of your labels based on label size and percent ink coverage, or see how the L801 has a great return on investment.
Features
Take a closer Look
The Afinia L801 PLUS Memjet Colour label Printer is the latest iteration of the L801 label printer that uses the new watershield ink for increased durability.
The L801 PLUS is a high speed inkjet label printer that is at the forefront of inkjet printing technology. Powered by memjet technology the L801 Plus is blisteringly fast with speeds up to 18 meters per minute on a 216mm width, producing vibrant full colour prints at a maximum of 1600dpi resolution. 
The L801 Plus gives the ability to print on demand with total flexibility, and is perfect for just-in-time labelling requirements. The printer is ideal for both long and short, high quality print runs.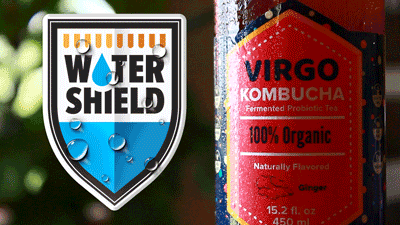 Effortless
Print vibrant and colorful prime labels with dye-based inks
Watershield Inks
Static Memjet Waterfall printhead
Uses patented Watershield dye inks
Economical
Eliminate issues and minimize costs of outsourced and sheet-fed labels
Flexibility
Flexibility to change label designs and content on the fly
Waste control
Minimize waste by printing only the labels you need, on demand
✓ FREE Installation
✓ FREE Training
✓ FREE Telephone Support
✓ FREE Print Demonstrations
✓ FREE Wet Proofs
Book in for a Demo
Customer satisfaction is important to us, thats why we always welcome the opportunity to show our customers what our machines can do for you.
Demonstrations ensure we are matching you to the most suitable machine fit for purpose for your business requirement. 
Come and see what the range of inkjet machines can do for you.
Dukinfield, Manchester
Monday-Thursday : 8.30am - 5pm
Friday : 8.30am - 3.45pm
If you would like to come and have a look round and discuss your self adhesive needs