with the Afinia L801 Digital
Colour Label Printer
Afinia L801 PLUS Colour Label Printer
L801 Plus with Watershield™ Water-Resistant Inks
The Plus model offers increased water and moisture resistance.
Watershield-printed labels are significantly more resistant to the effects of prolonged moisture exposure than conventional dye-based inkjet labels. This makes the L801 Plus perfect for applications such as chilled beverages, foods, chemical or pharmaceutical products.
Take a look at the Afinia L801 PLUS BROCHURE
AFINIA L801 PRODUCT SUPPORT
NEXT DAY DELIVERY
We offer next day delivery on machines and consumables when ordered before 12pm 
FINANCE
Label Printer equipment leasing and finance – spread out the payment of your equipment.
30 YEARS EXPERIENCE
We know everything there is to know about Adhesive Material & Label Printing Machinery!
ARE YOU LOOKING FOR LABELS FOR YOUR LABEL PRINTER?
 Magnum stock a selection of standard size rolls of labels for your Label Printer on NEXT DAY DELIVERY. We realise 'standard' is not always what you need so our label team can produce any size, shape and quantity of Labels for your Label Printer – Get in touch 
CHECK OUT OUR LABEL PRINTERS
Minimise Costs
Cost per label should be as important as printer cost when investing in a label printer. These ongoing costs are minimized by the L801's industry-leading ink cost, which can be easily calculated using the included software. It holds 1.25 liters of ink to support large runs, and has easy-access doors for fast and simple media and ink replacement. An optional powered rewinder makes printing to finished rolls simple. 
Memjet Technology
The L801 Industrial Color Label Printer is a digital label printer that uses Memjet technology, allowing you to print high-impact, full-color output at up to 60 ft/min (18 m/min). Memjet's stationary "waterfall" printhead technology allows paper to move quickly through the printer, while maintaining excellent print resolution.
Low cost of ownership
Afinia Label Memjet label printers allow you to save on consumables. The L801 holds 1.25 liters of ink to support large runs, and offers an industry-leading low ink cost. You can visit our online ink cost calculator to determine the estimated cost of your labels based on label size and percent ink coverage, or see how the L801 has a great return on investment.
Features
Take a closer Look
The Afinia L801 PLUS Memjet Colour label Printer is the latest iteration of the L801 label printer that uses the new watershield ink for increased durability.
The L801 PLUS is a high speed inkjet label printer that is at the forefront of inkjet printing technology. Powered by memjet technology the L801 Plus is blisteringly fast with speeds up to 18 meters per minute on a 216mm width, producing vibrant full colour prints at a maximum of 1600dpi resolution. 
The L801 Plus gives the ability to print on demand with total flexibility, and is perfect for just-in-time labelling requirements. The printer is ideal for both long and short, high quality print runs.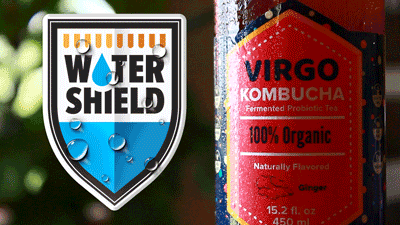 Effortless
Print vibrant and colorful prime labels with dye-based inks
Watershield Inks
Static Memjet Waterfall printhead
Uses patented Watershield dye inks
Economical
Eliminate issues and minimize costs of outsourced and sheet-fed labels
Flexibility
Flexibility to change label designs and content on the fly
Waste control
Minimize waste by printing only the labels you need, on demand
✓ FREE Installation
✓ FREE Training
✓ FREE Telephone Support
✓ FREE Print Demonstrations
✓ FREE Wet Proofs
Book in for a Demo 
Customer satisfaction is important to us, thats why we always welcome the opportunity to show our customers what our machines can do for you.  A demostration allows us to make sure you ahve the right machine for your application.  Come and see what the range of inkjet machines can do for you.
Dukinfield, Manchester
Monday-Thursday : 8.30am - 5pm
Friday : 8.30am - 3.45pm
If you would like to come and have a look round and discuss your self adhesive needs