COVID-19 Work Signs – Make sure your work place is aware of the government guidance on coronavirus.
Choose from a range of Magnum signs reminding employees of how to protect themselves and each other from coronavirus. 
These self-adhesive signs are suitable for construction, warehouse, retailers, hospitality, medical and office work environments.
Do you need bespoke Covid Labels?
Or buy from our in stock Covid Range…
Adhesive Labels for your Business
We stock a selection of Covid Adhesive Labels ready to go for next day delivery. At Magnum we also offer a design service for businesses wanting to tailor Covid safety labels to their own colours and styles.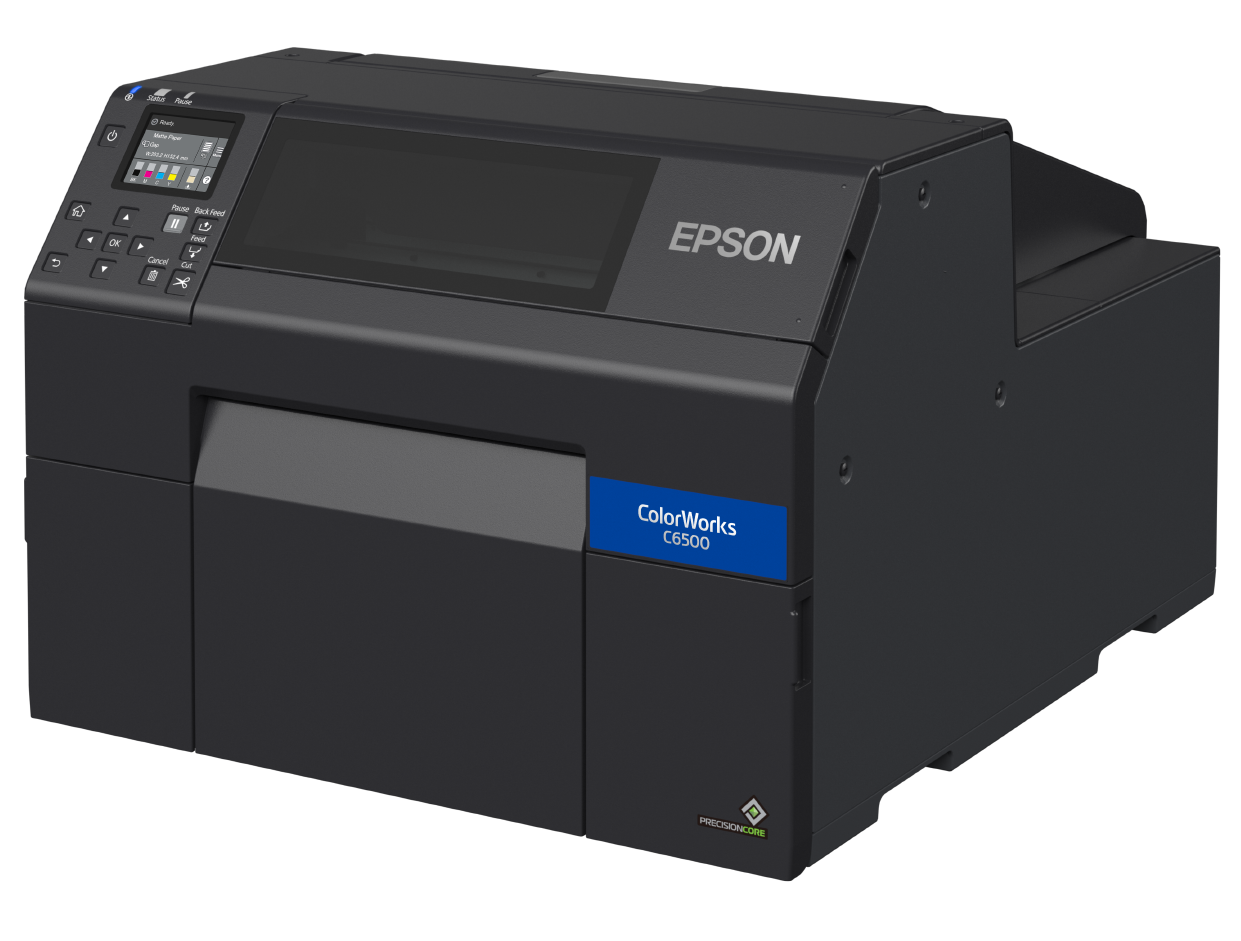 Make your own Covid Labels at your own facility
Print your own labels on-site  with the Epson C6500 Inkjet Digital Label Printer. Safety Signs can be printed at your facility. The Epson Label Printer enables you to print safety signs with custom warning messages. With a Magnum Label Printer  and a few durable label material consumables, you can print short run self adhesive labels or safety signs to immediately respond to any need in your facility.
Ensure everyone's safety with the current social distancing measures.
Clearly communicate social distancing on a wide range of industry and shop floors.

Prevent infection by clearly communicating social distancing.
Easily organise one-directional foot traffic, queues, and sanitation reminders.
Need a reliable, custom sign to clearly communicate specific COVID-19 countermeasures? Contact us!
From sign material to size, shape and pictogram: all can be customised
Try before you buy
Customer satisfaction is important to us, that's why we offer samples of material sent out to you, or if you would like to look at our machines book a visit to our showroom - send your artwork ahead of your visit and we could print your design for you.
30 YEARS EXPERIENCE
We know everything there is to know about Adhesive Material & Label Printing Machinery!
Buy from us with confidence.
GREAT CUSTOMER SERVICE
✓ FREE Training
✓ FREE Telephone Support
✓ FREE Print Demonstrations
✓ FREE Wet Proofs
✓ FREE Samples
FAST DELIVERY
We offer the fastest and most reliable delivery.  We aim to get most products delivered within 24 hours when possible.
Dukinfield, Manchester
Monday-Thursday : 8.30am - 5pm
Friday : 8.30am - 3.45pm
If you would like to come and have a look round and discuss your self adhesive needs