Afinia L301 Colour Label Printer
Ideal for small businesses…
Flexibility for growing brands, increased saving, vivid beautiful labels, ideal for small businesses, professional looking labels on demand.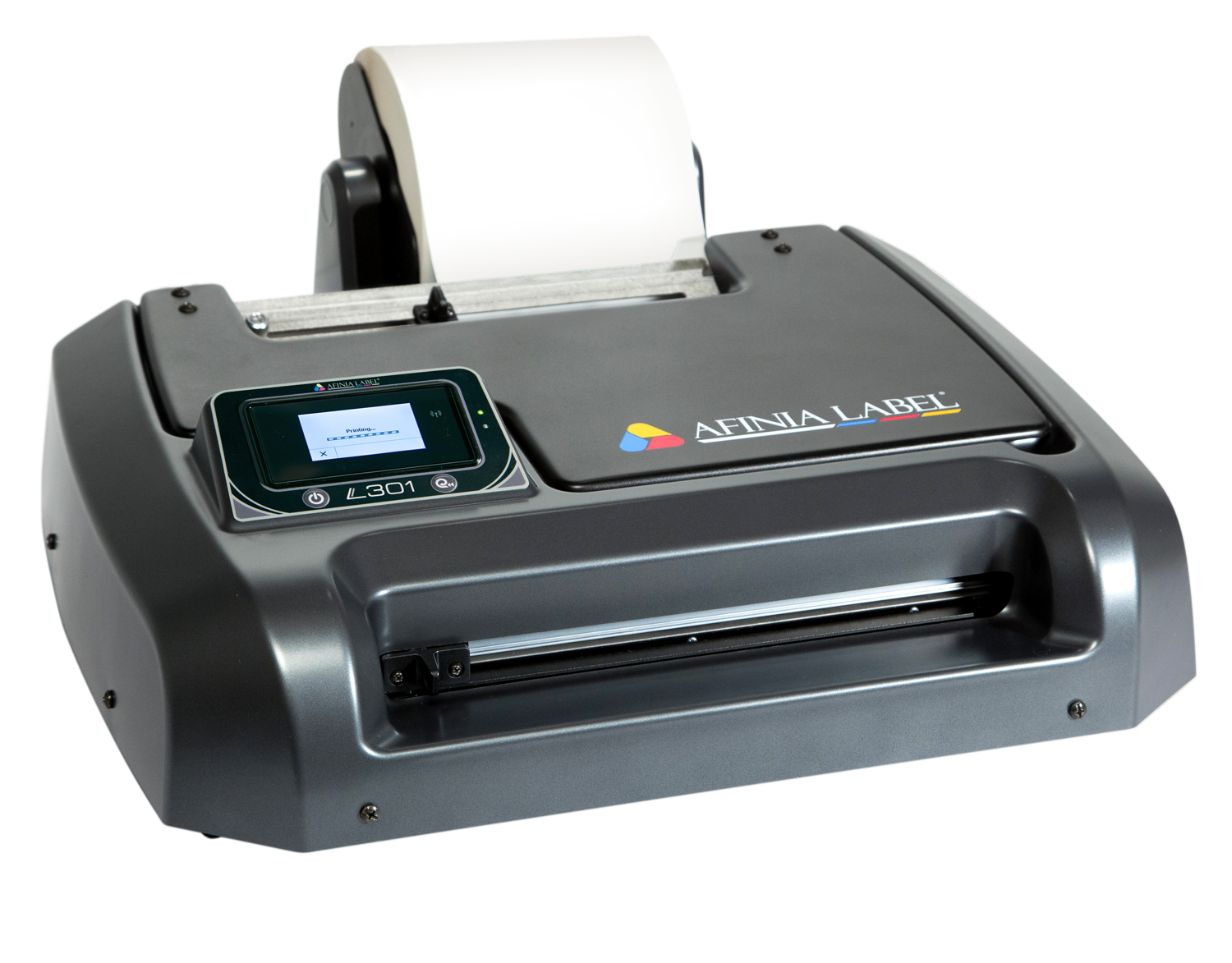 Easy to Use
High resolution and very easy to operate
Convenient
Dependable and reasonably priced option for smaller and growing businesses that wish to bring their colour label printing in-house and under their control
Durable
This model uses thermal inkjet technology to produce high-standard labels on-demand
Reliable
This high resolution printer also safeguards the quality of your colour labels, boasting an excellent print resolution of 4800 x 1200 dpi for colour labels.
High reliability - low running cost
Enjoy excellent reliability and significant cost savings with the permanent printhead.
Versatile
Say goodbye to long print lead times and large minimum order numbers, and hello to on-demand labels in whatever quantities work best for your product.
Features
Take a closer Look
The Afinia L301 colour label printer is an affordable and highly dependable way for small and growing business to reduce print costs by bringing their colour label printing in-house. This cost-conscious model allows you to create full colour labels on-demand, in the exact quantities that you require, using timescales that suit your production methods. Label costs are further reduced by economical print features such as individual ink tanks which eliminate ink wastage
"Since purchasing our Afinia we have had the opportunity to open up a whole new range of work. The print quality is outstanding & the reliability of the machine allows us to run orders large and small without concern"
Ideal for small businesses
Effortless
Simplify workflows and eliminate the hassles of sheet printing
Flexibility
Flexibility to change label designs and content on the fly
Waste Control
Minimize waste by printing only the labels you need
Economical
Economically priced specifically for small businesses
Range
Print on a wide range of materials, u to 108mm wide
✓ FREE Installation
✓ FREE Training
✓ FREE Telephone Support
✓ FREE Print Demonstrations
✓ FREE Wet Proofs
Book in for a Demo 
Customer satisfaction is important to us, thats why we always welcome the opportunity to show our customers what our machines can do for you.  A demostration allows us to make sure you ahve the right machine for your application.  Come and see what the range of inkjet machines can do for you.
Dukinfield, Manchester
Monday-Thursday : 8.30am - 5pm
Friday : 8.30am - 3.45pm
If you would like to come and have a look round and discuss your self adhesive needs